Everman Police Department

404 W. Enon
Everman, TX, 76140
817-293-2923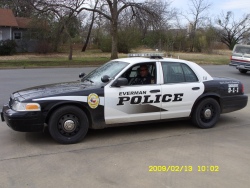 The City of Everman, like most communities, has recently had a rash of daytime break- ins. While the police try to remain on patrol in residential areas as much as possible, it is not always possible for them to be everywhere. Because of this, it is important for each of us to look out for our neighbors! "See It, Hear It, Report It", is the theme that I adopted years ago. Now, more than ever, it is important for all of us to do just that. If you see something that may seem out of the ordinary, don't hesitate to call the police. Get out and get to know your neighbors! Remember, we are all in this together!
- Randy Sanders, Director of Emergency Services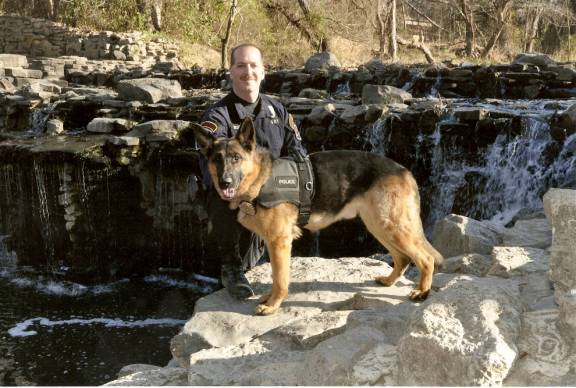 Everman's K-9 Division
As of January 26, 2009, the Everman Police Department has added a K9 division to the staff. NERO, a 4 year old German Shepherd, was born in the Netherlands and was adopted by Officer David Niederhaus from the Military. Niederhaus and guidance from Butch Cappell trained Nero here in Everman. He had no basic Obedience sit, down, stay and heal. We received NERO at no cost to the city! Recently, NERO and his handler, Officer David Niederhaus, attended additional training. At the end of this training, both dog and handler were tested and received their Advanced Certification from the National Drug Detector Dog Association. NERO is trained to locate a number of different types of drugs in structures, vehicles and anywhere else they might be hidden. With the the addition of this valuable officer, (he is considered a peace officer), the Everman Police Department will be able to locate illegal drugs much easier and more often. NERO will soon begin training to become a tracking dog so that he can be used to locate missing and lost persons. NERO is a very valuable asset to the Police Department and we look forward to his continued successes.

Sex Offenders
It is unfortunate that our society today has to be concerned with sexual predators. Because of this, the Everman Police Department would like to provide you access to sexual offenders registered in the City of Everman, as well as the State of Texas. Please visit the Sex Offender Database at https://records.txdps.state.tx.us/dps_web/Portal/index.aspx