Everman News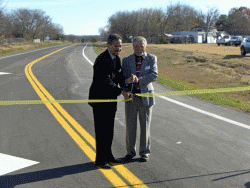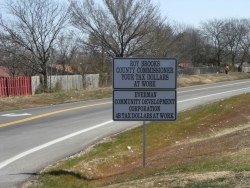 New Road in Everman

Mayor Jim Stephenson and Commissioner Roy C. Brooks cut the ribbon at the opening ceremony of Roy C.
Brooks Blvd., December 2008.

Crime Update!
The Everman Police Department are asking anyone who witnessed the fatal hit and run accident on November 6, 2008 to please call 817-293-2923 with information. The accident occurred at approximately 7:00 pm in the 700 block of Wichita St. The vehicle was described as a late 80's or 90's model Suburban with grey primer spots and traveling North on Wichita.