Welcome to the City of Everman Website
212 North Race St.
Everman, Texas, 76140
817-293-0525

Hours of Operation:
Monday - Friday, 8:00am - 5:00pm
A message from the City Manager, Donna Anderson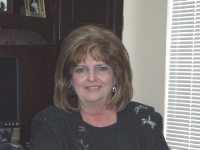 The City of Everman has taken great strides toward the future and its infrastructure. The city has maintained a feasible Capital Improvement Program that has been incorporated in the annual operating budget for the purchase of new equipment. The City of Everman also continues to build on its reserve funds by keeping a sharp eye on budget spending. For the last three years, including this year, the citizens have enjoyed a reduction in their tax rate.
Whether you are already a citizen of Everman or are perhaps planning a move to our city, I encourage you to look over our website and learn what our community has to offer. From our friendly and courteous city employees to our various community celebrations, I think you'll like what you see! I hope you enjoy our website and come back often!

The City of Everman would like to thank all of the support and Donations that people so Kindly donated and took time out of their lives to give to help others in need. People from all over the DFW came and donated or wanted to help in any way they could. No words could express our sincere gratitude. We thank you...


SILVER AWARD!

The City of Everman has been recognized by the Texas Comptrollers Leadership Circle
for more information on this Award please visit the following link below.

Texas Transparency Check-Up